Never Say Die: Jacinta Hampson's story.
An accident left 18-year-old Jacinta Hampson with catastrophic head injuries that doctors warned she would never survive.
But Jacinta fought back. After emerging from a coma and learning how to swallow, eat, walk and talk again, she began the journey to rebuild the rest of her life from the ground up.
Now 52 years old, Jacinta shares her story here.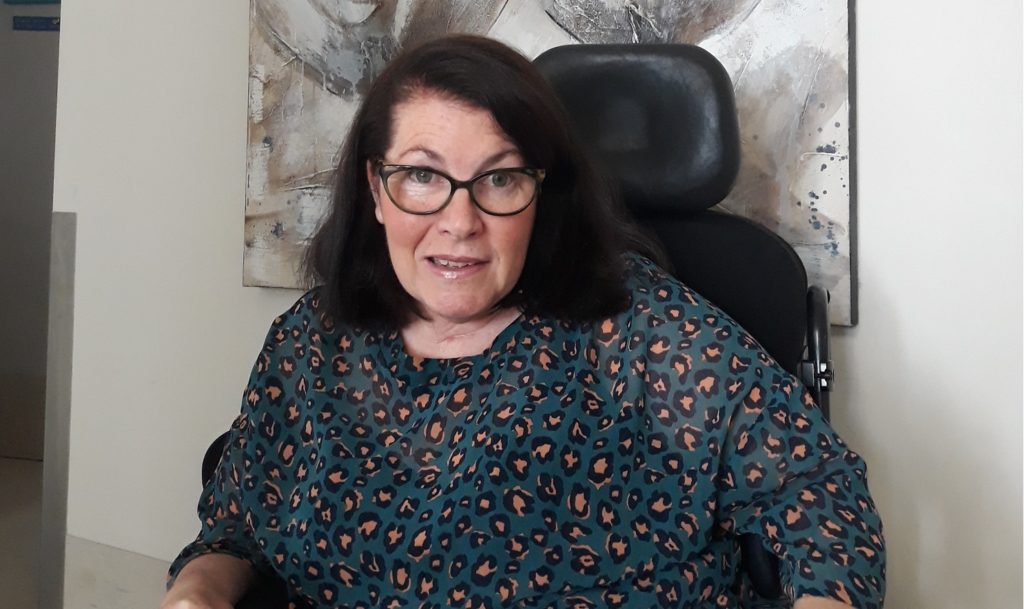 Posts in this blog have either been narrated or written by Uniting Participant Jacinta Hampson, with support from the Uniting team.

If you have feedback to share about this blog, get in touch.
---
Post 6 | Taking the next step.
If this is your first time reading this blog, we suggest you go and start from the beginning.
Published 18 May 2021
This post was written by 21-year-old Jacinta in 1988, 2 years after her accident.
After the grueling regime of therapy at Shenton Park, I moved onto Melville Rehabilitation Centre.
It was there that I was introduced to social interaction and conducting myself in the public eye. It was at Melville that I taught myself to write by painstakingly practising letter after letter. I was so uncoordinated that I wavered from point to point trying to draw a straight line.
Going to Melville, I wanted to look attractive. I have always been interested in my appearance, so cosmetics were a must. I couldn't apply make up because of my coordination, so I practiced and practiced until I could.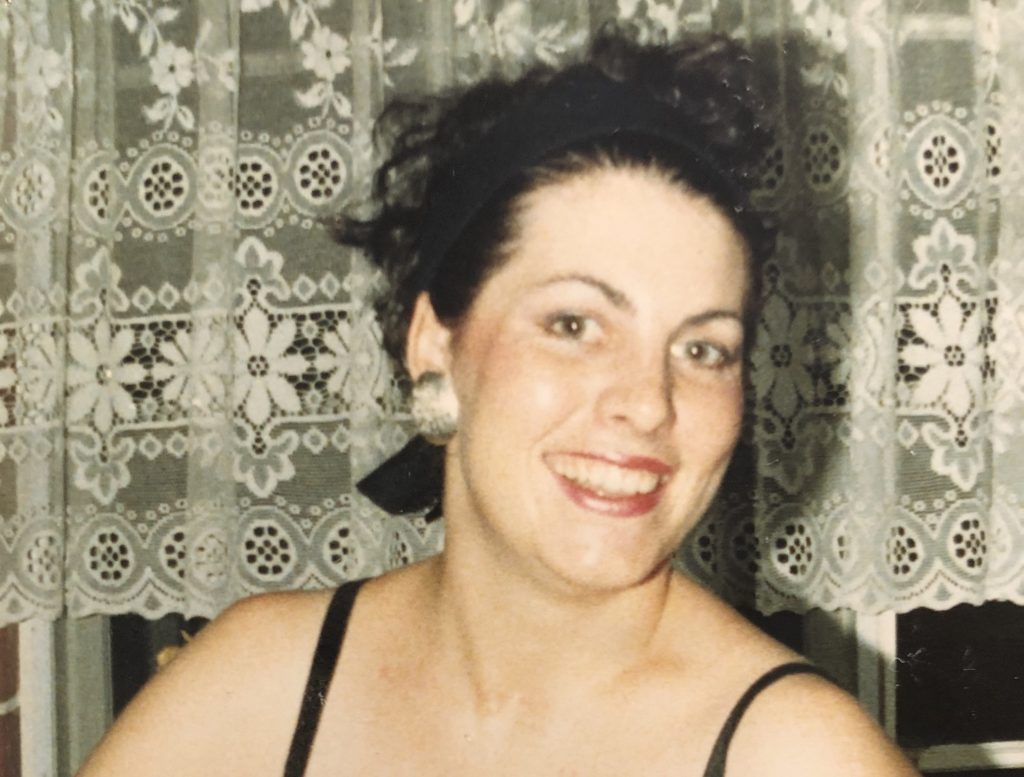 It shows you what constant practice and determination can accomplish.
It also shows you something that people in the medical profession should take note of, instead of relying on medical text or making educated guesses based on what the average person can achieve.
This is something I've learned through my ordeal, that people in the medical field can be proven wrong.

They would do well to take note of individual endeavour, because a person's own will and determination can override almost anything.
In an article, I read about a person that said: "It is a pity that sometimes it takes a tragedy to being out something good." I hope that, by looking on the positive side of things, the accident and experiences I have gained can lay the foundations for my writing career. I've learned a lot about human nature and people's reactions to someone who is a little different.
Children are the worst offenders because of their inquisitive nature. On occasion, children have turned and walked backwards staring at me as if I'm some sort of freak because at times my balance is a problem and I don't walk so well. Because my speech is a little difficult to understand, I find people talking to my mother instead of me. For example, "how is she today?' or "she's very pretty", as if I'm not there.
Other people reading this who may have injured relatives might say: "She doesn't sound like our Billy." I have a great problem with mobility, Billy may not. No two head injuries are the same.
Because my intelligence wasn't affected, I decided to write this story to outline some of the difficulties and problems I and other people with head injuries might face.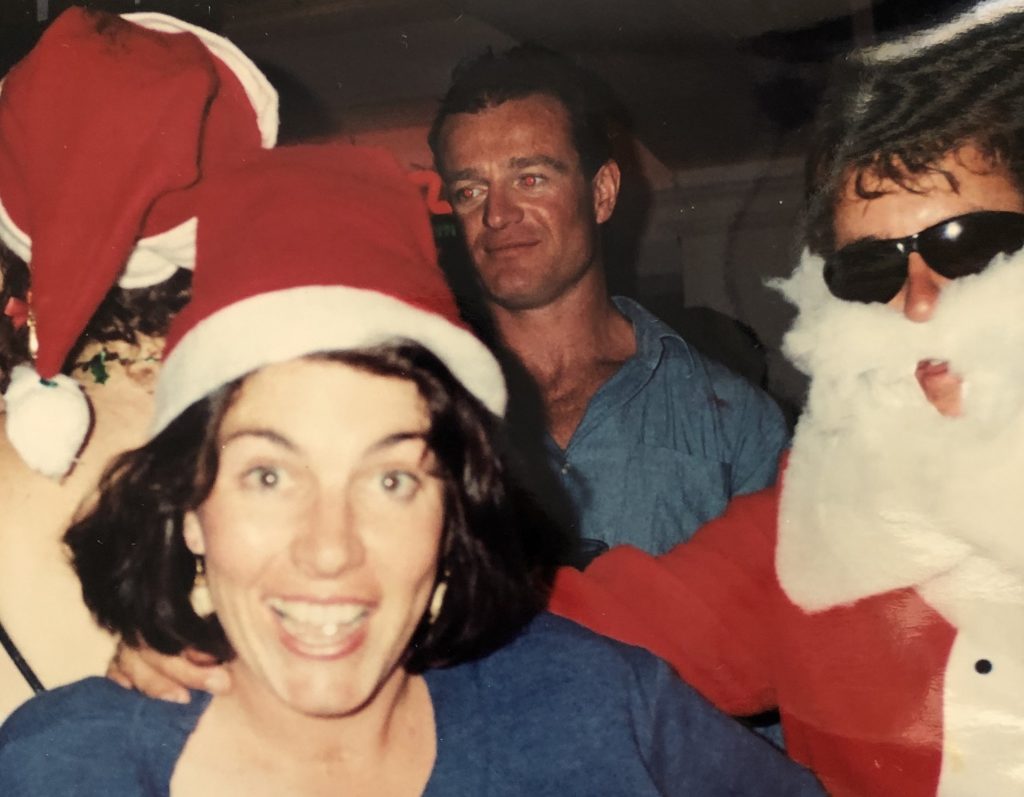 You must keep a positive attitude, even though at times I have wanted to end it all.
Never say die – nothing is impossible. If you don't succeed the first time, try and try again until you do. I once read: "Don't dwell in the past, just live in the present and dream of the future."
And that's exactly what I intend to do.
---