Never Say Die: Jacinta Hampson's story.
An accident left 18-year-old Jacinta Hampson with catastrophic head injuries that doctors warned she would never survive.
But Jacinta fought back. After emerging from a coma and learning how to swallow, eat, walk and talk again, she began the journey to rebuild the rest of her life from the ground up.
Now 52 years old, Jacinta shares her story here.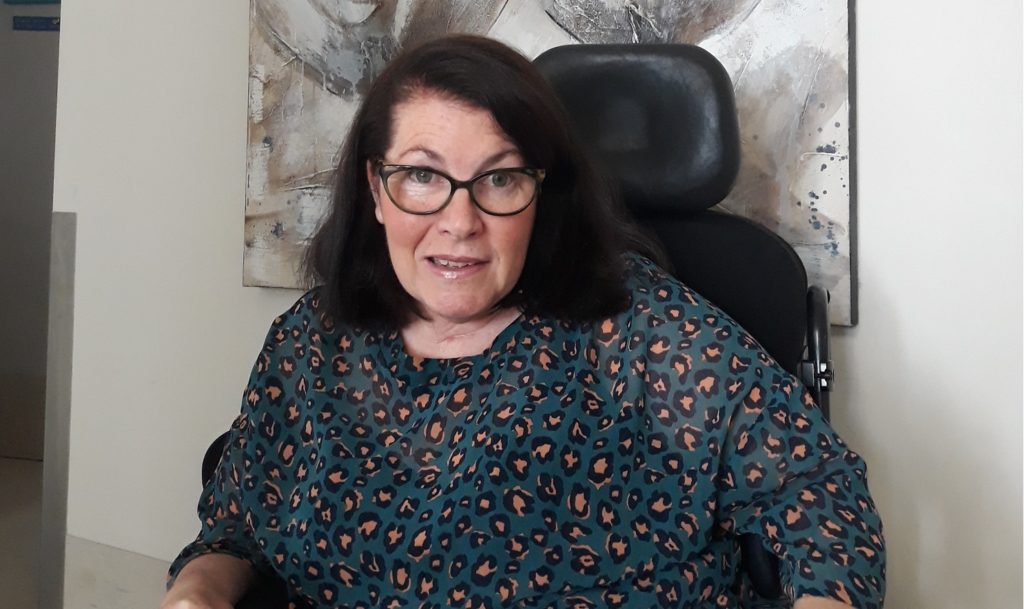 Posts in this blog have either been narrated or written by Uniting Participant Jacinta Hampson, with support from the Uniting team.

If you have feedback to share about this blog, get in touch.
---
Post 2 | The day everything changed.
If this is your first time reading this blog, we suggest you go and start from the beginning.
Published 14 May 2021
The thrill of starting a new job at city hotel The Merlin spurred 18-year-old Jacinta Hampson on as she rushed to catch a bus home. It was 28 November 1985 and Jacinta had just had lunch with her best friend after an interview at the hotel, where they'd offered her a waitressing job for the Christmas holidays.
New name badge and roster in hand, Jacinta was distracted as she dodged the crowds from an anti-apartheid rally on St Georges Terrace. She didn't see the courier van coming as she ran across the road and it hit her at full speed, knocking her from one side of the road to the other and causing catastrophic head injuries, as well as a broken collarbone and a myriad of cuts and grazes.
Jacinta was identified by paramedics from her Merlin Hotel ID badge. That was the day everything in Jacinta's world changed.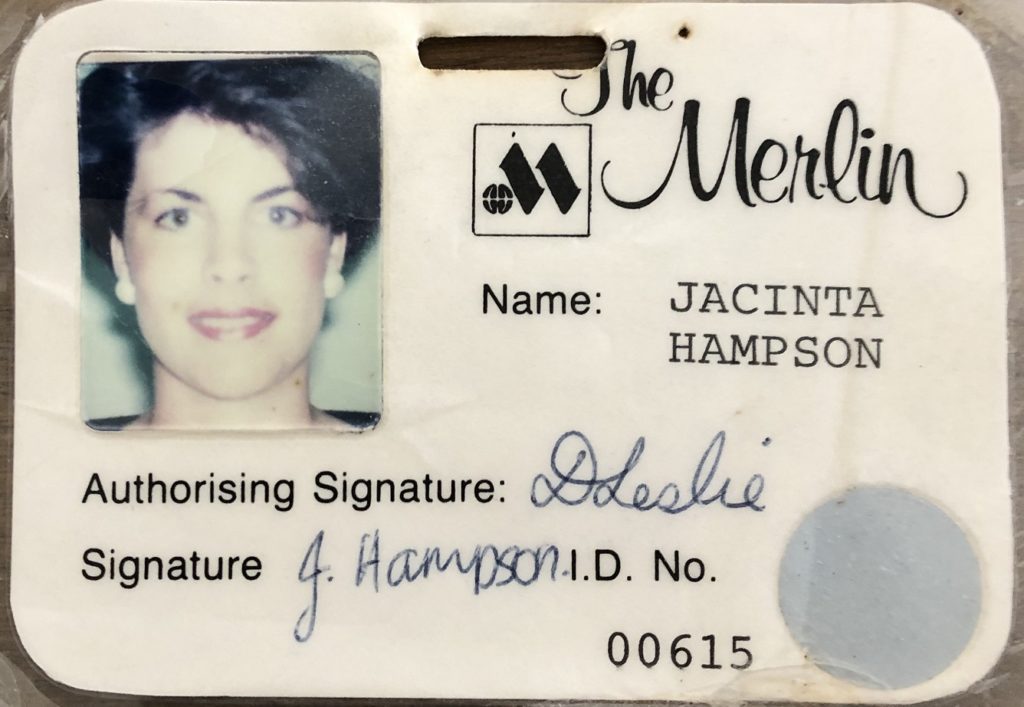 She spent 6 weeks in a coma on the Neurology Ward at Royal Perth Hospital, fighting for her life. Doctors warned her family that she was unlikely to survive and if she did, she would be "in a very poor state".
But Jacinta did wake from the coma. And while her family were overjoyed that she was awake, they said everything about her had changed.
"No speech, no swallowing, completely paralysed on the right side," said Jacinta's mum, Verian.
"But we could see our Jacinta was still there, and she fought back," she said.
The excerpt below was written by 21-year-old Jacinta in 1988, 2 years after her accident.
I was 18 and on the threshold of life.

Headstrong and ambitious, until tragedy struck. For 2 and a half years my life has been a nightmare. It has been filled with frustration, misery and despair.

Before the accident, I had it all. It was as if I had the world at my feet.

I was preparing to enter the competitive field of journalism, I was going out with the most attractive man, I had a wide circle of friends and at 18, I was excited about the future that lay ahead.

But little did I know what was in store for me.

In a tragic accident on 28 November 1985, I was called upon to undergo the most grueling test that I would ever have to face. I was to come to learn the meaning of struggle and determination by becoming a statistic in the numbers of the ever-growing head injured population of WA.

I was rushed to the casualty ward at Royal Perth Hospital after being knocked down by a courier van in the streets of Perth. I was coming home after an introductory session at the Merlin Hotel. I wanted to work part-time as a waitress so I could pay my way through a degree in journalism at Curtin University.

When I arrived at the hospital, I was placed on a ventilator as I could no longer breathe on my own. A tracheotomy was performed several days later, and I remained in a coma for 6 long weeks. Gradually, as I improved, I no longer needed these life-giving supports.

I had passed the phase of survival – now I had to learn how to become a person again.
---