Food Rescue
The Uniting Food Rescue program helps feed and nourish some of the most vulnerable people in our community by diverting unsold fresh food from landfill to the kitchens of support services around Perth.
Each week, our Food Rescue volunteers collect 200-250kg of unsold fresh food, which they then distribute to support services across Perth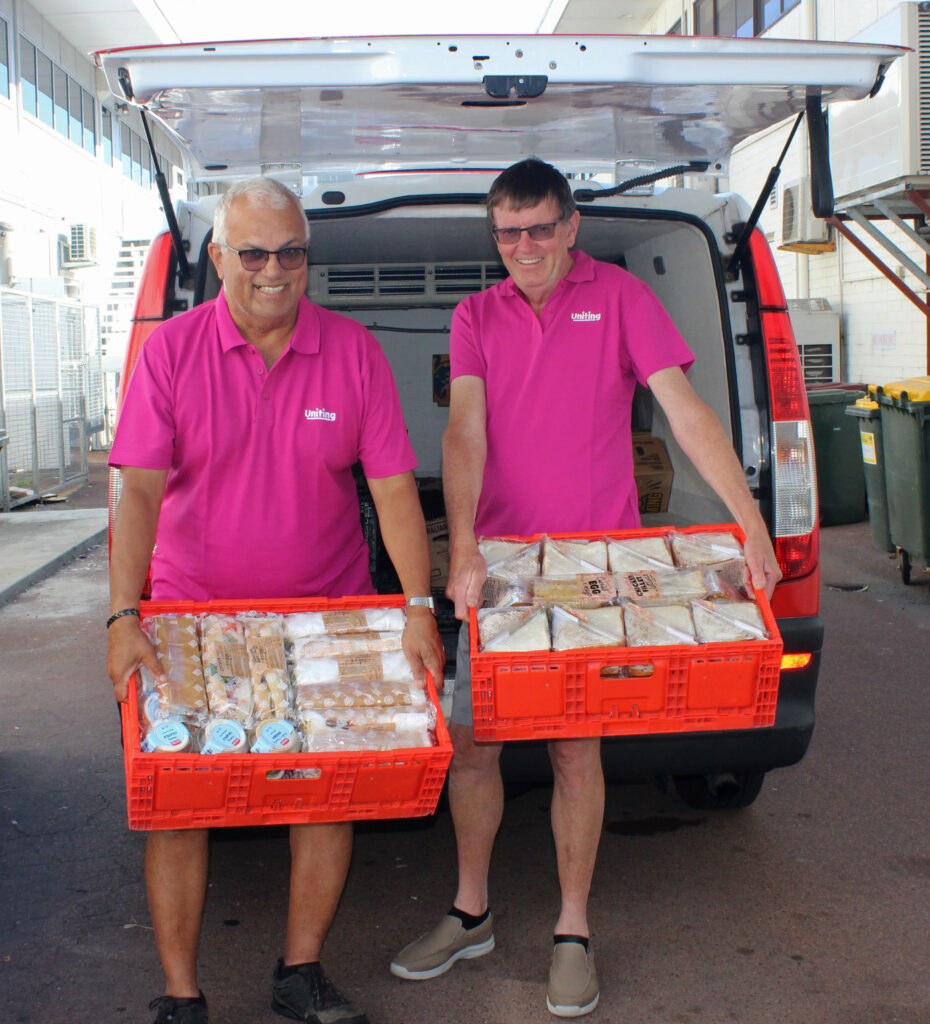 By volunteering with Food Rescue, you can make a positive difference in people's lives. And it's a great opportunity for team building and promoting your organisation's social responsibility.
If you'd like to get involved please email us or call 1300 663 298.
If you'd like to donate to Uniting WA to support programs like Food Rescue, please visit our donate page.
If you'd like to sponsor the Food Rescue program, we'd would love to hear from you.
Please email us or call 1300 663 298.