WA-first Community Partnership at hub for people experiencing homelessness.
22 February 2023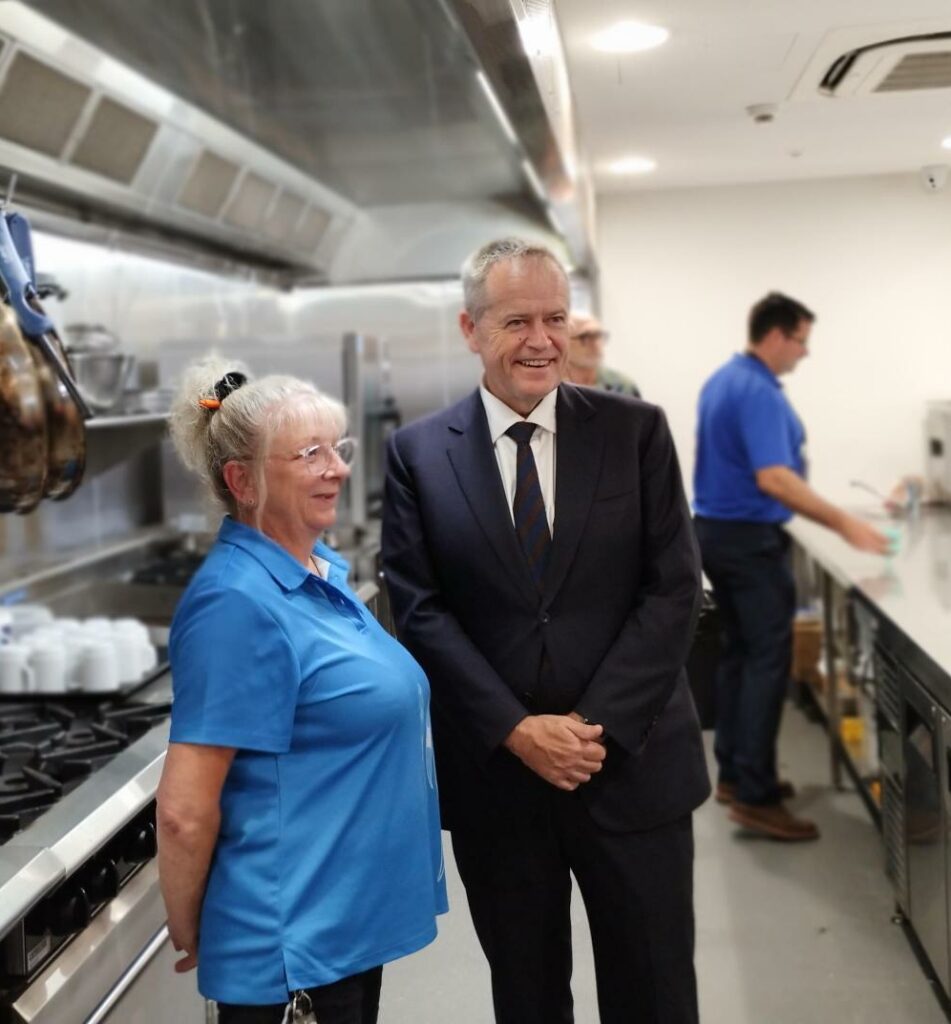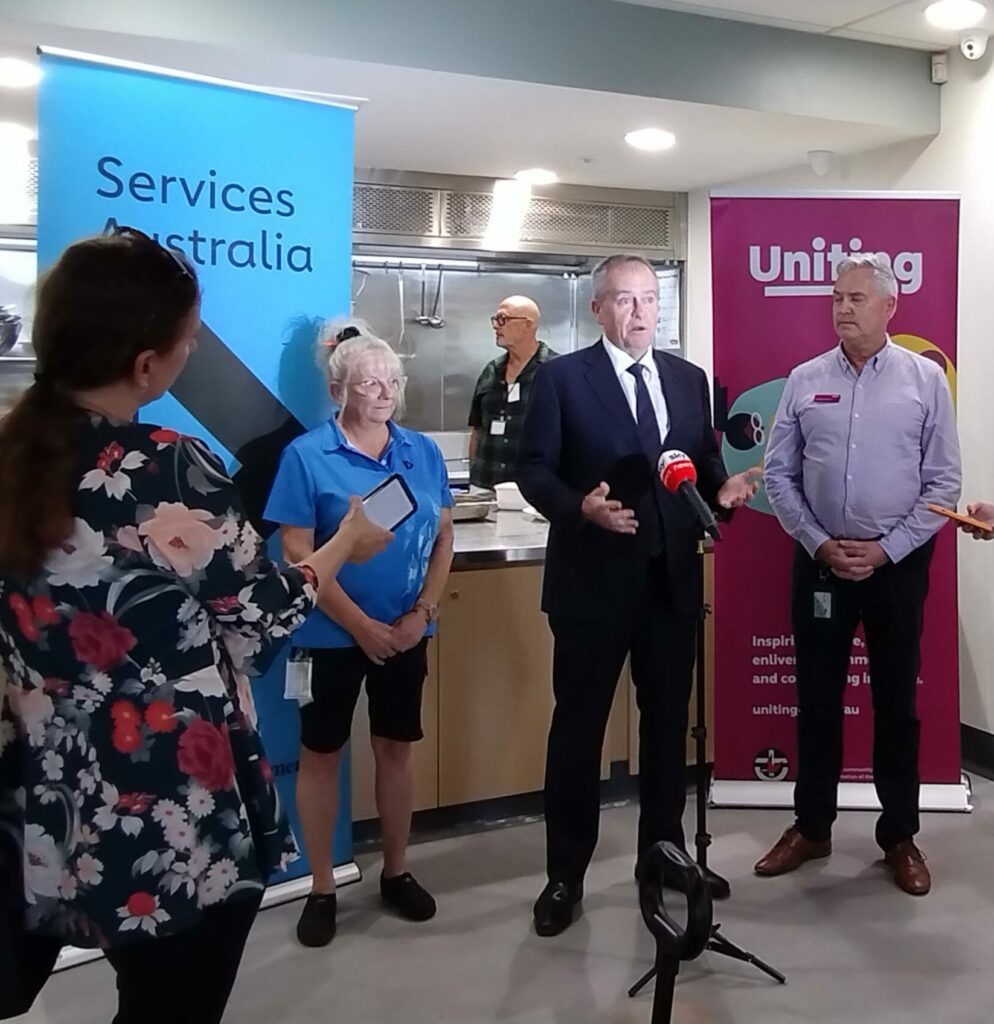 A new Community Partnership Pilot program – the first of its kind in WA – will assist people experiencing homelessness by fast-tracking solutions to provide access to much-needed government payments and services.
Minister for Government Services the Hon Bill Shorten MP today visited Uniting WA's Tranby Engagement Hub (Tranby) in Perth to see the innovative program in action.
Under the pilot, dedicated Community Partnership Specialist Officers (CPSOs) from
Services Australia work in-person and on-site at Tranby to help people navigate government services and payments.
Uniting WA's Tranby hub is currently the only organisation in Western Australia to have a CPSO on site.
Tranby is a crisis support facility for people experiencing or at risk of homelessness – open 365 days a year and offering meals, showers, laundry and internet facilities, medical and legal support, and access to a range of wrap around services.
The addition of a dedicated CPSO onsite at Tranby will dramatically improve the way Tranby service users interact with Government agencies, said Uniting WA Co-CEO Michael Chester.
"People experiencing homelessness often struggle to cope with the trauma and instability they experience. They simply don't have the physical and emotional resources to stay on the phone or search through the internet trying to figure out what's going on with their payments," Mr Chester said.
"At Tranby, people often ask us to help sort out their disability payments, Medicare, Centrelink, family, and other government payments.
"Having a Community Partnership Specialist Officer on the ground at Tranby makes all the difference as they navigate the system for service users and help them resolve their queries," Mr Chester said.
"A high percentage of Tranby service users who have accessed the Community Partnership Pilot previously found it difficult to access mainstream government services. Having a CPSO on site is breaking down some of these barriers, making it easier for service users to get the support that they need," Mr Chester said.
---
Available for interview: Michael Chester, Co-CEO, Uniting WA
Media Contact: Marissa Williams – Marketing and Communications, Uniting WA
M: 0417 716 771 E: marissa.williams@unitingwa.org.au