The Uniting WA Board appoints Co-Chief Executive Officers.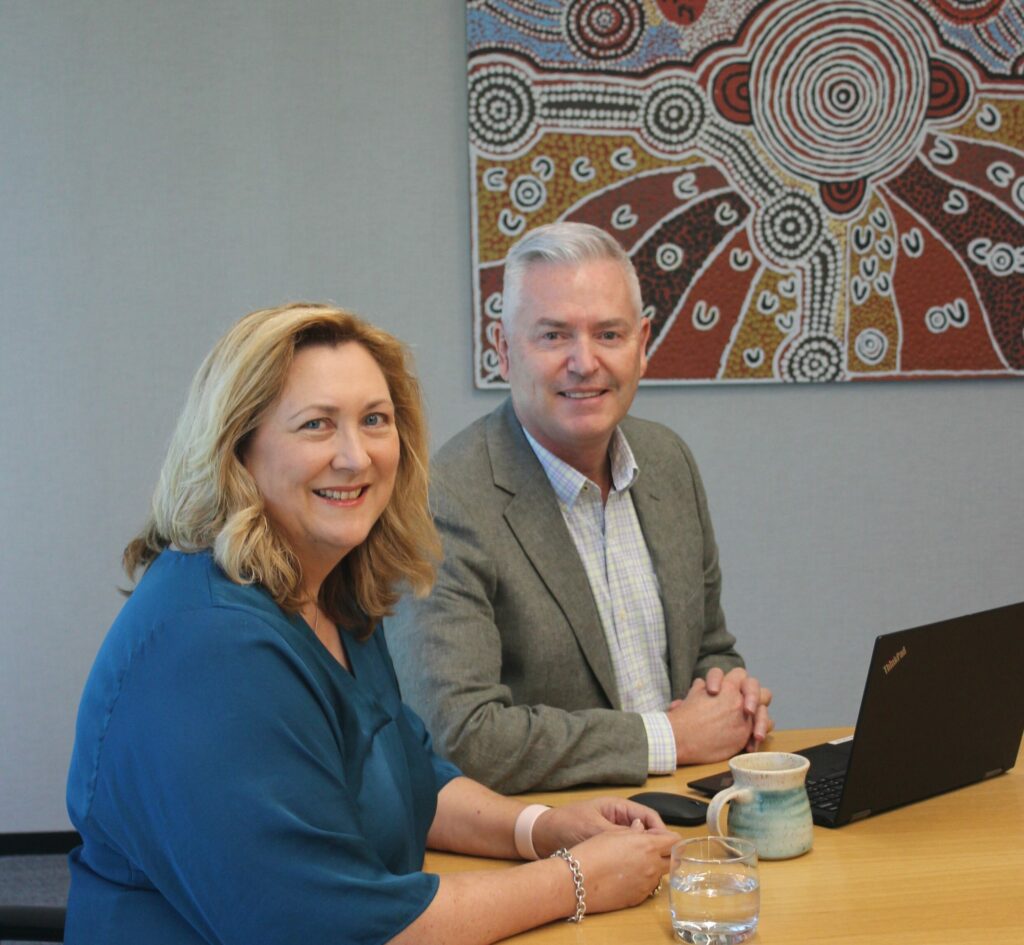 Board of Uniting WA is very pleased to announce the appointment of Jen Park and Michael Chester as Co-Chief Executive Officers, effective immediately.
Jen and Michael have served in the position of Interim Co-Chief Executive Officers since the departure of previous CEO, Amanda Hunt, in December last year. During their time in the interim role, they have successfully led the organisation through a period of ongoing change and development.
Jen and Michael bring a wealth of knowledge to the role, having previously served at Uniting in the positions of Chief Organisational Development and Change Officer and Chief Operations Officer respectively.
With more than 30 years' experience in human resource management and 15 years in executive roles, Jen Park is a highly experienced and passionate professional with a proven track record of leading teams to deliver contemporary HR and culture practices across diverse and complex organisations in the financial services, local government and community services sectors.
Jen is also an accredited Change Management practitioner and member of the Australian Human Resources Institute of Australia, where she has participated in a mentoring scheme to promote the development of HR practitioners across Australia.
Michael Chester initially joined Uniting to bring focus to the transition of disability and mental health services to the National Disability Insurance Scheme (NDIS). His role then expanded to provide leadership across all operational teams, to faciliate the delivery of person-centred community services that maximise the resources of Uniting in order to meet strategic objectives and achieve its purpose of providing best practice support to the most vulnerable members of the community.
A Master of Business Administration and Australian Institute of Company Directors graduate, Michael takes a relationship-focused approach to business development, stakeholder engagement and client retention. This approach, together with his strong business management skills and Board experience in the not-for-profit sector, sees Michael deliver innovative solutions that successfully position Uniting as an effective service provider, an advocate for the people it supports and trusted community partner.
The Board of Uniting WA is confident that the unique skillsets and experience Jen and Michael each bring to the role will best position the organisation to successfully deliver on its purpose and growth objectives into the future.
Uniting remains focused on its strategy to work with the people it supports, government, sector partners and the wider community to create a just society in which all people can thrive. With a strong foundational legacy and ongoing relationships with the Uniting Church and fellow agencies, The Uniting Board and team look forward to fostering a brighter future for the people we serve.