Monica's volunteering story.
To mark International Volunteer Day, we asked one of our volunteers, Monica to share her volunteering story.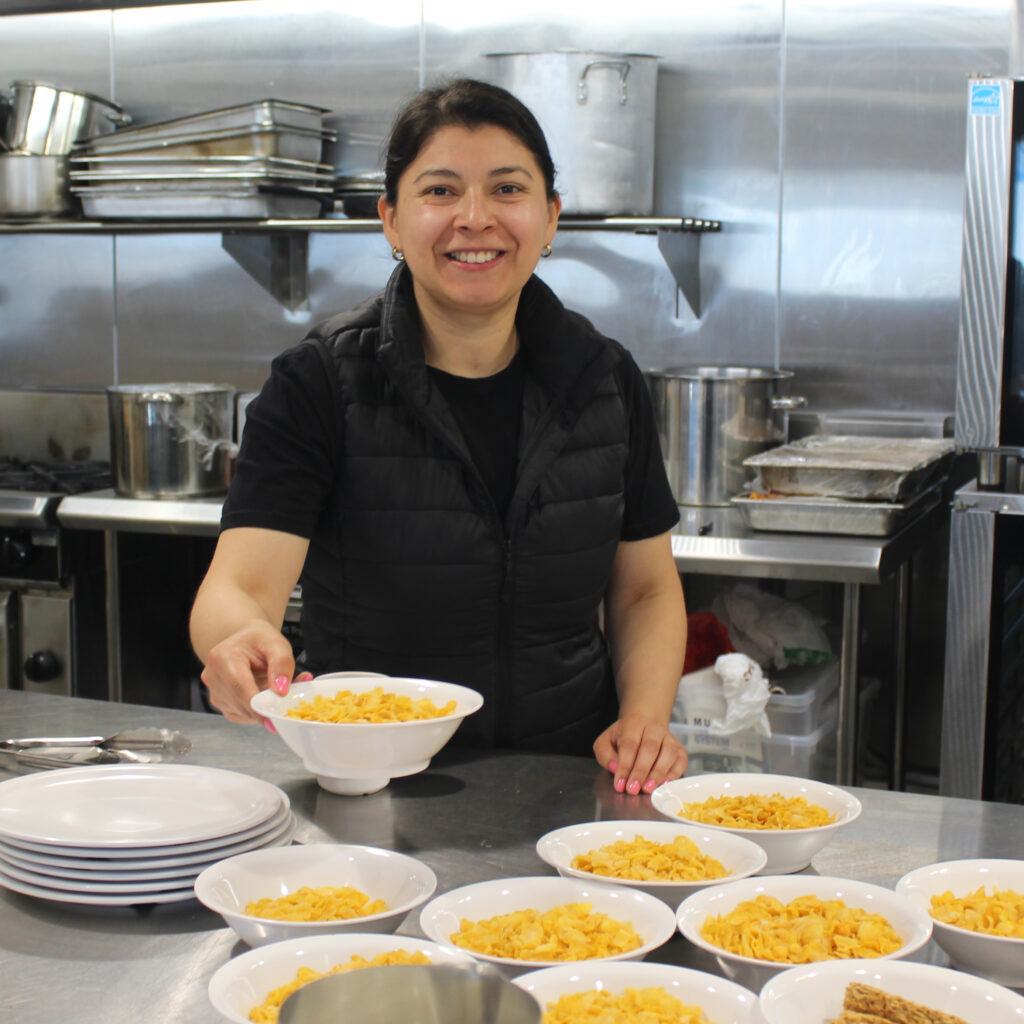 Hello Everyone,

I am Monica, I am an international student and I am doing a Diploma of Community Services.

Today, I want to tell you about my experience as a volunteer at Uniting WA.

I was very determined to start getting involved as much as I could in the community services field. I found that Uniting WA had amazing programs that volunteers could be a part of.

So now, I participate as a volunteer at Tranby in the kitchen. I support the Tranby team with essential services such as food and clothing for adults who are in crisis and who are homeless.

By helping others in need, I take the focus off my own problems and put into perspective how precious having a healthy, fulfilled life really is.
I am also volunteering at Family Foundations as well. This program provides meals and support to [at-risk] parents and children, in a safe environment. The experience of being involved in this program has been fascinating. Engaging with parents and children from different cultures and backgrounds has boosted my social skills.
Personally, being a volunteer at Uniting has given me more than I expected. It has taken me to a new part of the community that I have never been to before. These experiences are also expanding my understanding of others who are different from me. 
 
So, If you have the opportunity to do some volunteering, I encourage you to do it. 
There is nothing more rewarding than helping others to succeed. 

To find out more about volunteering with Uniting WA, visit the Volunteer page at:
https://unitingwa.org.au/get-involved/volunteer/