Minister launches WA-first hub for people experiencing homelessness.
17 June 2021
Perth's first co-designed and purpose-built crisis intervention space for people experiencing homelessness has officially re-opened following a total transformation.
Minister for Community Services, Simone McGurk, launched the newly-renovated Tranby Engagement Hub (Tranby), operated by Uniting WA, at an event today.
The renovation was facilitated by a $1.7m grant from Lotterywest, and carried out by MKDC interior design and Shape construction services. In a WA first, the space was carefully designed in collaboration with people with lived experience of homelessness.
"Uniting WA is at the coalface of supporting rough sleepers, which is why the State Government provides more than $100 million to them and other specialist service providers to deliver assistance to the most vulnerable people in our community," Minister McGurk said.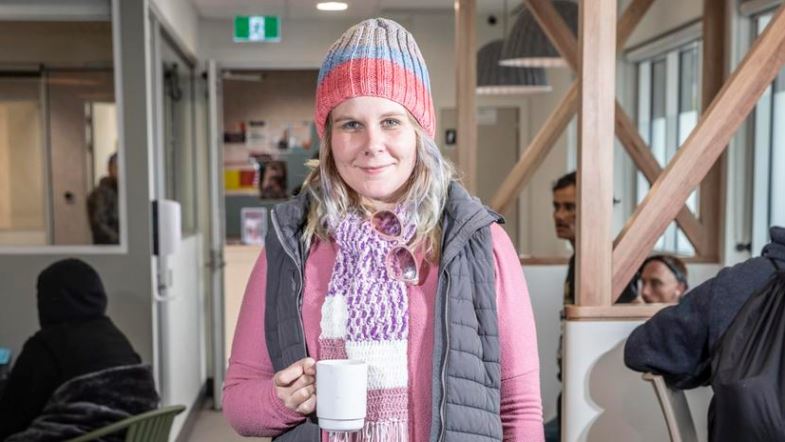 "This is a vital engagement and referral service for people who are in crisis and sleeping rough, and I was pleased to hear that the hub has been designed in collaboration with people with lived experience of homelessness to ensure it meets the needs of those who attend the centre," added Minister McGurk.
Tranby forms part of an integrated community sector response to homelessness, specialising in meeting the needs of a complex cohort of rough sleepers in the Perth CBD. This includes people experiencing long-term or chronic homelessness, many of whom present with significant issues that make it difficult to access other services.
"The new Tranby can truly meet the needs of the people it supports by facilitating intentional and purposeful engagement with every person who accesses the service," said Uniting WA CEO Amanda Hunt.
"Most importantly – it is a place of connection where wraparound supports are tailored to what each individual needs to enable their way out of homelessness," Ms Hunt added.
The facility offers a full suite of amenities including meals, showers and medical support, as well as trauma, drug and alcohol counselling services, education and training. People affected by family violence can access tailored financial wellbeing and counselling services nearby at 17/7 Aberdeen St.
There is also a complimentary laundry service run by Orange Sky, founded by former Young Australians of the Year Nicholas Marchesi and Lucas Patchett.
Uniting WA is grateful to Minister McGurk, Lotterywest, MKDC and Shape for their roles in creating a modern and dignified space where people experiencing homelessness can feel truly supported.