Meet Reconciliation Week artist Tee Jay Worrigal
Uniting team member and Aboriginal artist Tee Jay Worrigal's work is being featured on banners across WA to promote Reconciliation Week 2021.
Tee Jay's artwork, called Gooniyandi Riwya, means 'My country, my homeland'.  It features the cast colours of WA and symbolises the rebirth that occurs after the burning of country, which is a traditional part of Aboriginal culture.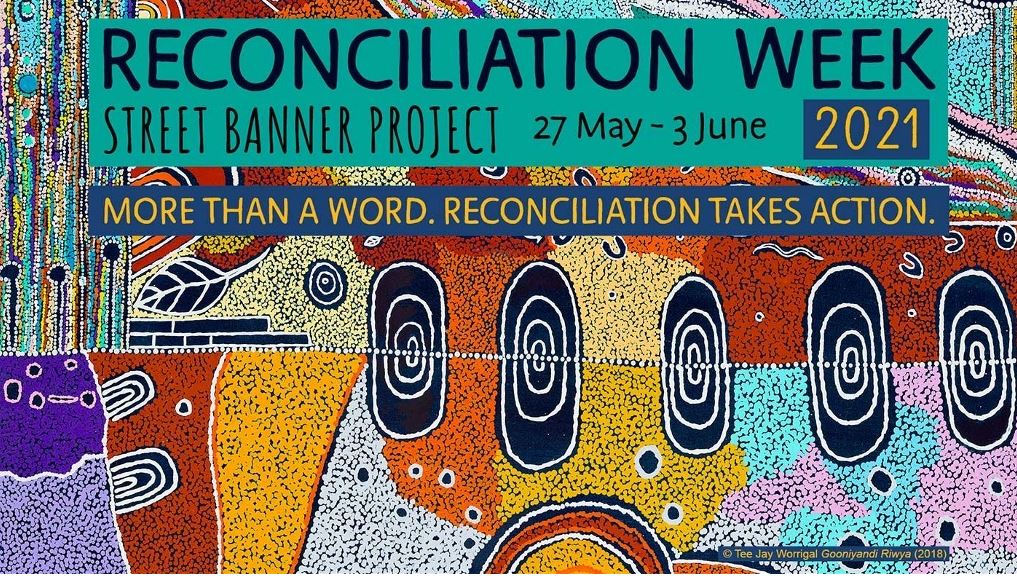 The Reconciliation Week 2021 theme is 'More than a word, Reconciliation takes action'.
And Tee Jay couldn't agree more.
"We each have the responsibility to continuously learn about our culture," he said.
This knowledge can bring us together to create acknowledgement and understanding."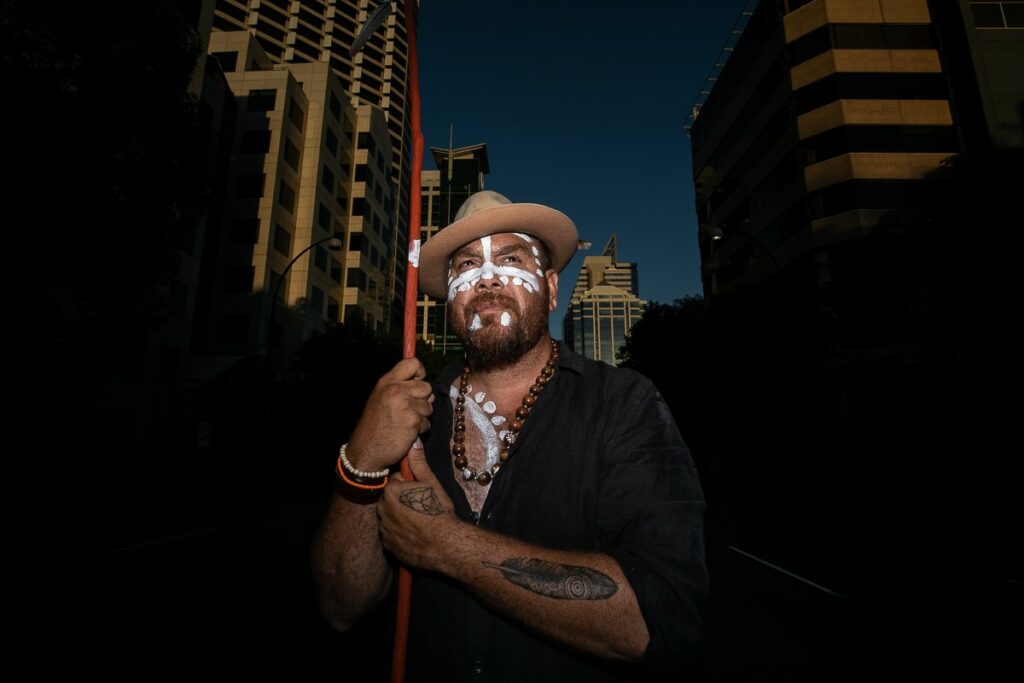 Tee Jay was born in Derby and raised on Gooniyandi Country.  He was taught to paint by family elders including Marjorie Cox and Frank Gardiner (of Balgo). 
The stunning landscape and mighty Fitzroy River inspired Tee Jay's work which focuses on the themes of rebirth, regrowth and beauty.
As well as being a proud dad to 7 children, Tee Jay is passionate about his culture, his country and the health and wellbeing of Aboriginal people across Australia.
At Uniting, Tee Jay has worked with teams who provide direct support to vulnerable people in the community and more recently, he was appointed the Uniting Cultural Navigator.
Reconciliation Week is celebrated every year from 27 May to 3 June and commemorates 2 significant milestones in our history – the successful 1967 Referendum and the 1992 High Court Mabo decision.
You can view more of Tee Jay's artwork on the Gooniyandi Yulu Arts Facebook page.