Kinship Connections takes control of family support service after successful partnership with Uniting WA.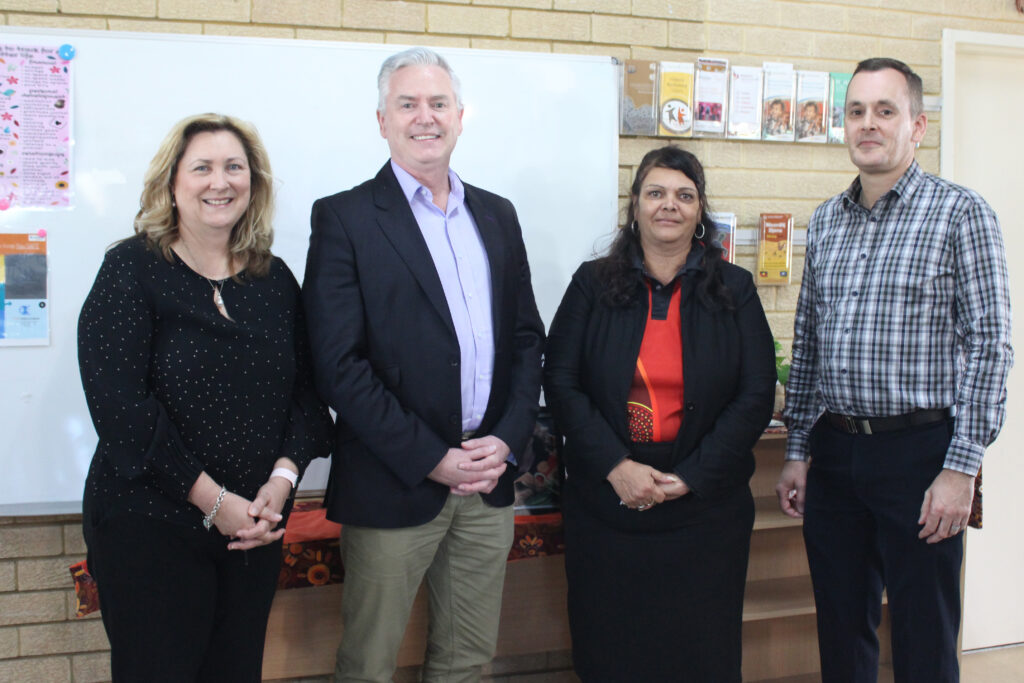 Uniting WA and Kinship Connections Aboriginal Corporation (Kinship Connections) have signed a deed of novation to transition the Family Carer Support Services (FCSS) contract to Kinship Connections, with effect on 1 July 2022.

Uniting WA and Kinship Connections have delivered this service in partnership since 2018, with the intent and support of the Department of Communities to eventually transition the service entirely to Kinship Connections.

The FCSS service supports Aboriginal carers who are looking after their kin.

The service works with carers to develop an individual plan to achieve their goals, concentrating on the strengthening child and carer relationship, understanding the different stages of childhood development and connecting carers to other support services.

Uniting WA Co-Chief Executive Officer Michael Chester noted that the intention of the original partnership was that service be eventually transitioned entirely to Kinship on the basis that this service should be delivered by an Aboriginal Community Controlled Organisation (ACCO).

"This is the first time that such a transition has occurred in the State, and we feel this is an occasion and milestone that should be acknowledged and celebrated," said Mr Chester.

"Uniting is passionate about building a strong not-for-profit sector in Western Australia and we are grateful to have had this opportunity to share and receive knowledge with Kinship Connections," he said.

Through the partnership, Uniting WA had staff based in the Kinship Connections Kewdale office to exchange insights into how best to support family carers with unique challenges, share cultural knowledge and work towards this transition milestone.

The unique aspect of this partnership was that the day-to-day operations of the program and the Uniting WA team were overseen by Kinship Connections.

Kinship Connections CEO Ann Hawke said that the transition had been a long time coming and Kinship Connections is glad that it has now occurred.

"We acknowledge that this is the first time a transition like this has occurred in the State of Western Australia, and as an Aboriginal Community Controlled Organisation, we are proud of this achievement. Kinship Connections is passionate about promoting culturally secure changes in thinking, policy, practice and in the delivery of programs for our children, families, and communities in Western Australia," said Ms Hawke.
"Working with Uniting WA has been worth the journey and through such partnerships, it is hoped that others in this sector will see what positive changes can occur when working together collaboratively. For Kinship Connections, the transition is a step forward as we know that Aboriginal children are over-represented in the child protection system in this State and to address such issues, this transition is a step forward to start the process of significantly increasing the proportion of culturally safe, Aboriginal service delivery by Aboriginal Community Controlled Organisations in this sector to address the needs of our children in care," Ms Hawke said.
Uniting WA and Kinship Connections' partnership and subsequent transition exemplifies what is possible when sector partners and the Department of Communities work together to ensure ACCOs are leading the way to provide culturally safe and appropriate support to vulnerable children and their families.