James' Story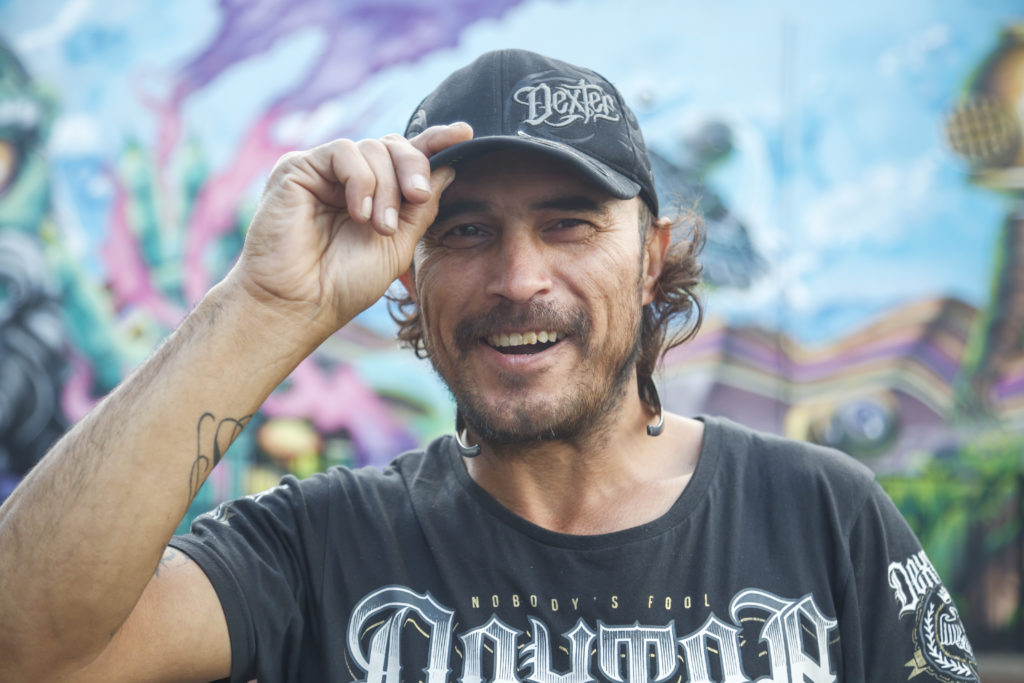 James (not his real name or photo) is supported by our Transitioning from Homelessness team. This is his story.
I came from a 'military' family. Mum and Dad both drove tanks in the army. Life at home was fairly strict, but it was easy compared to some people I've come across over the past 15 years.
What wasn't fine was primary school. I was bullied mercilessly and developed serious depression. In high school things turned around and I had friends, all of them with an interest drugs.
I started smoking weed at 15 and drinking from the age of 14 with my parents' consent, which wasn't helpful.
By my mid-20s I'd used every drug there was except heroin, some of them on a daily basis.
I began using meth at 22, when I started work as an underground driller getting paid anywhere from $2.5-$4.5K a fortnight — 2 weeks on, 2 weeks off — and nothing to spend it on but smokes, alcohol and drugs. I never saved a cent.
In all my jobs, drugs either caused me to quit or get fired on purpose. I'd have money, so I'd quit to spend more time doing drugs — that's how much they bend your perception. It became a $600 a day habit.
By 25 I'd run out of couches to crash on and the family had cut me off, so I was on the streets for the next 18 months.
Homelessness didn't stop me using and for a full 6 months I didn't even get Centrelink payments — I couldn't get my head straight to deal with the paperwork.
I'll admit there was a bit of crime; shoplifting and dealing. I was living in bushes near the river and every morning I'd pack up and walk up for breakfast with about 30kg on my back.
Being homeless is like living in a house, but everything you do is outside. It's like going camping and never being able to go home. Nothing was ever peaceful — there was always noise and you never feel safe.
Three years ago, I walked into Uniting WA to ask for help and it changed my life. If I hadn't walked through those doors I'd still be on the streets and using drugs — this was one of the only places that helped me all the way through.
It took me another 2 years to get to where I am now. I have counselling 3-4 times a week to deal with my depression.
I've been clean for 18 months now and I'm living in Uniting accommodation. Through their Street to Home program I'm hoping to find more permanent housing. I'm working part time, and once I get stable housing I can then look for stable work.
Your support can mean a world of difference to people like James. If you'd like to make a donation, click here.