Its time to change our approach to homelessness.
This is an opinion piece published in The West Australian newspaper by Uniting WA CEO, Amanda Hunt.
"We aren't all in the same boat, but we are all in the same storm" a colleague of mine remarked recently. While those who have benefitted from Western Australia's prosperity have their sights set on a hopeful future, the raw reality is that there really is no safe harbour for the hundreds of people wondering where to sleep tonight in our city.
This was the same day we found a young woman shivering with fear and shock in our doorway, who had no place to stay with her children, and had run out of all options other than to face the cold reality of accessing a service to support people experiencing homelessness (the Tranby Engagement Hub). Sadly Fiona* is one of the thousands of people living on the margins of our community who has few places to turn to for shelter and protection.
Lately, I'm sure we've all been thinking about how important it is to have a safe, stable roof over our head. While Housing First – a model that connects people experiencing homelessness with long-term housing and then provides services to support people to stay housed is the ideal solution to end homelessness, we really can't afford to wait another year and a half for housing stock to increase. Now is the time to reimagine the way we approach vulnerability and hardship in our community, and prevent the long term decay of our social fabric.
Many people who have faced long-term homelessness are dealing with mental health, family and domestic violence and other complex issues. And while people experiencing homelessness represent only 0.4% of the West Australian population, WA taxpayers are spending more than $18 million every year to treat the mental health issues that people who at risk of, or experiencing, homelessness face.
There are many reasons for trying something new – both economic and social – that will see the State reap the rewards of reimaging our approach to homelessness.
A recent UWA Homeless Healthcare and Royal Perth Hospital Homeless Team Evaluation points out that a single night stay in a mental health hospital bed costs $1,500, three times more than it costs for people to spend a night in supported accommodation.
An example of this is the Beds for Change initiative that Uniting WA, in partnership with Aboriginal controlled organisation Noongar Mia Mia began as a hostel-style accommodation and support to protect up to 50 people sleeping rough from COVID-19. As well as reducing hospital admissions and fatalities, there were other benefits too. The program helped many long-term rough sleepers achieve ongoing, positive change in their lives.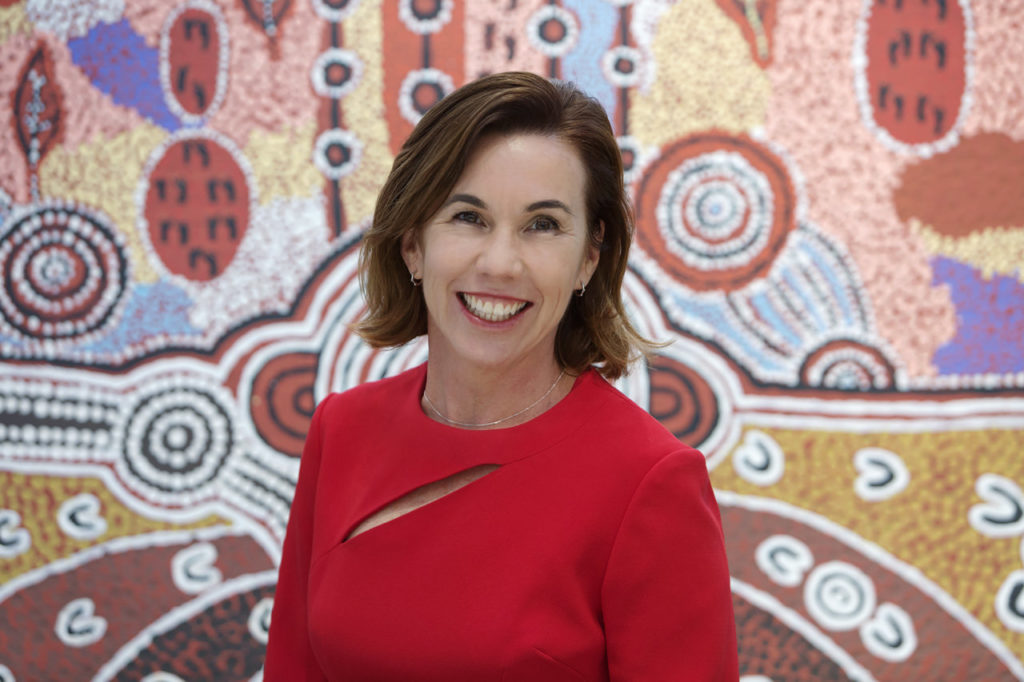 Andrew*, who has an acquired brain injury, began the Beds for Change program in December last year after finding other types of accommodation hard to maintain. He had lived on the street for ten years. Andrew had been violently abused as a child, and adding to his trauma was the fact that he was often targeted and taken advantage of by people while sleeping rough.
Over time at Beds for Change, Andrew learned to trust people and accept the supports of service providers. He now contributes to our community by volunteering once a week at an op shop.
"My support worker helped me to find my own place…a place to make my own," Andrew was proud to say.
"I learned to make sure my place is nice and clean …. and see things in a different, good way."
For those people experiencing homelessness who are living on the margins of our community, transitional accommodation and support provides a stable environment to build confidence, capacity and the ability to identify and address the issues that led to their homelessness.
For many people, it paves the way towards long-term, stable housing. The key to success is a range of options to suit each person, at whichever stage they're on in their journey.
As we mark the beginning of Homelessness Week 2021, its fantastic to hear about the State Government initiative to collaborate with local governments and the community sector to deliver place-based solutions for people experiencing homelessness in local communities.
COVID provided the circuit breaker we needed to change our thinking. We understand the potential for collaboration across the public, private and community services sector to deliver positive, tangible outcomes for the most vulnerable members of our community. We recognise the economic and social benefits to the state of reimagining our approach to homelessness. Now it's time to show that we're still all in this together.
*Names have been changed to protect individual privacy.