Housing All Australians launch Give Me Shelter economic report.
Housing All Australians have launched Give Me Shelter – an economic report into the long-term costs of underproviding public, social and affordable housing.
We're proud to have partnered with Housing All Australians to deliver this study.
As an Australian first, Give Me Shelter outlines the long-term economic costs to Australia if we do not house all Australians.
Australia has experienced decades of underinvestment in social and affordable housing. Give Me Shelter shows that if this housing shortfall is left unaddressed, the additional cost to Australian taxpayers will reach $25 billion annually by 2051 (in 2021 dollars).
With the findings from this study, we aim to bring Australian business together for a national conversation on the importance of Housing All Australians.
Read the Give Me Shelter economic report and support the drive to end Australia's housing crisis.
Committee for Melbourne and Housing All Australians are hosting an online event called Unpacking the Give Me Shelter report on Tuesday, 2 August 2022 from 11am – 12pm (WST).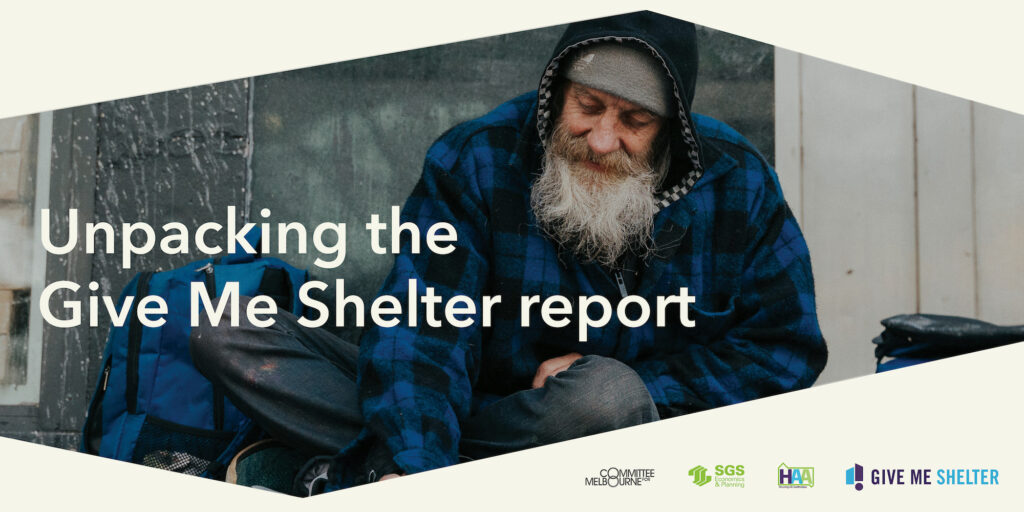 Click here to register for this event.