Community support worker, Amy Morgan, says helping people with disabilities achieve their goals is rewarding.
Written by Brooke Evans-Butler, shared with permission, with thanks to The West Australian's new GenWest site for WA school students, thewest.com.au/genwest
Nineteen-year-old Amy Morgan is finding her job helping people with disabilities achieve their goals is a rewarding experience.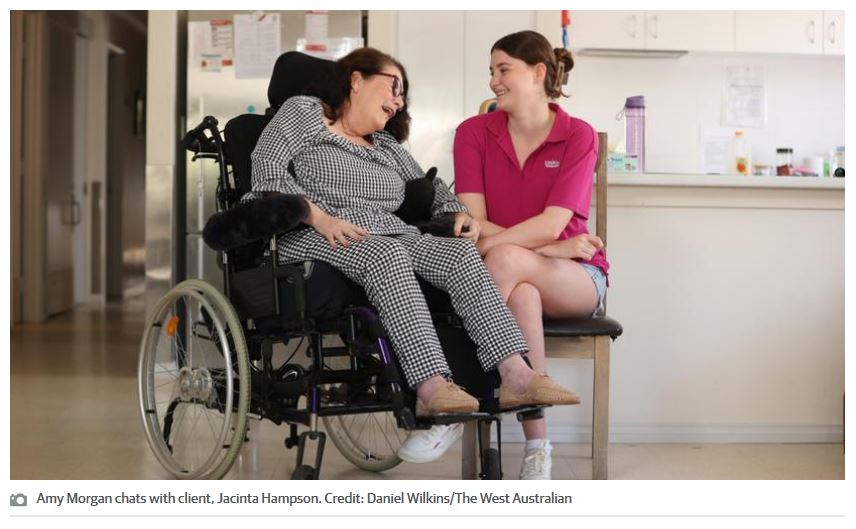 THE JOB
I'm a community support worker with Uniting WA, which is a Uniting Church community services organization. I support clients with disabilities to achieve whatever goals they have – big or small. They might want to take part in activities or engage with people in the community, or it could be something as simple as going to the pet store to see fish in the tanks – even a small activity can bring so much joy.
THE PATH
I had a friend who was a support worker for a private family and she would tell me stories about her work. It was eye-opening, so I contacted Uniting WA, sent in my resume and did an interview. I then completed some courses through Uniting WA, including manual handling, first aid, diabetes training and others.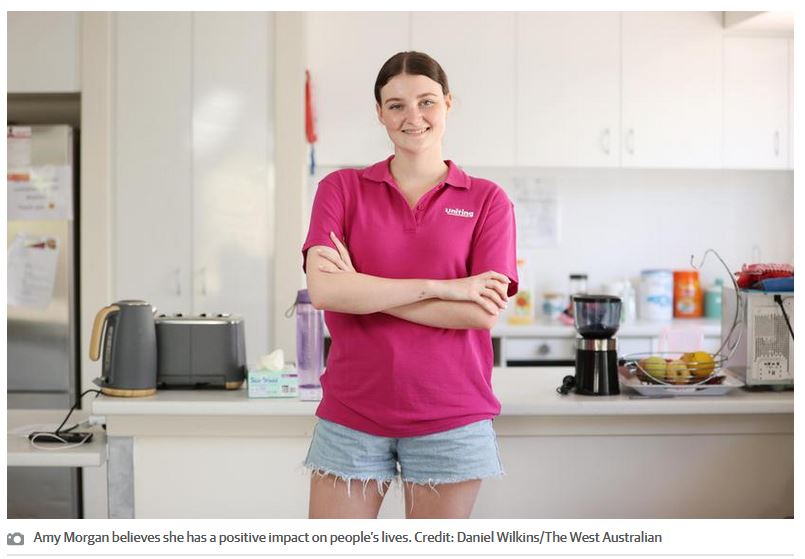 THE GOOD
My role is to support clients, so I feel like I'm having a positive impact in someone's life, creating connections and forming meaningful relationships.

THE BAD
It's not really bad but the job can be challenging if activities don't go as planned. Some clients with mental health challenges can get quite upset and it's my job to think on my feet and turn the situation around.

THE FUTURE
I'm pretty young but no matter where I end up, I think I will be doing some community support work. You create connections in this job and it's hard to let go of that.