Community Sector Banking serves UCW a $36,600 Social Investment Grant
We received a $36,600 Social Investment Grant from Community Sector Banking to fund our 'Care for a Cup' project, supporting people experiencing homeless to gain skills and experience for employment in the hospitality industry by running a mobile coffee cart.
The grant will help pay for the coffee cart, coffee machine, coffee, cups and other resources. In addition, we have secured free barista training by Leaf Bean and creative design support from Gatecrasher Advertising.
CEO Amanda Hunt said in the first phase, eight people experiencing homelessness and two project supervisors would receive barista training to operate the cart.
"This is an exciting initiative in-line with our commitment to end homelessness in WA. It will not only increase the employability of those involved, but also build greater connections to their community," she said.
"This initiative supports our renewed focus on giving people a hand up, as opposed to simply a hand out; where they are connected with opportunities that take them beyond the surface level 'cornflakes and hot shower' support towards real life changing opportunities.
"Almost 9,000 people experience homelessness in WA on any given night, with around 200 visiting our Tranby Centre every day the doors are open."
Andrew Cairns, chief executive officer of Community Sector Banking, said he was delighted to support UnitingCare West as a recipient of Community Sector Banking's 2018 Social Investment Grants.
"UnitingCare West's use of a social enterprise to help people experiencing homelessness find a sustainable path to employment is commendable," Mr Cairns said.
Bruce Argyle, chair of the independent Social Investment Grants Committee, said he was delighted to support UnitingCare West's program.
"We were especially impressed by the level of innovation and the fact that UnitingCare West's Care for a Cup program offers long-term, sustainable assistance," Mr Argyle said.
"Programs that address the root cause of social issues are key to help strengthen our communities, and this innovative program does just that."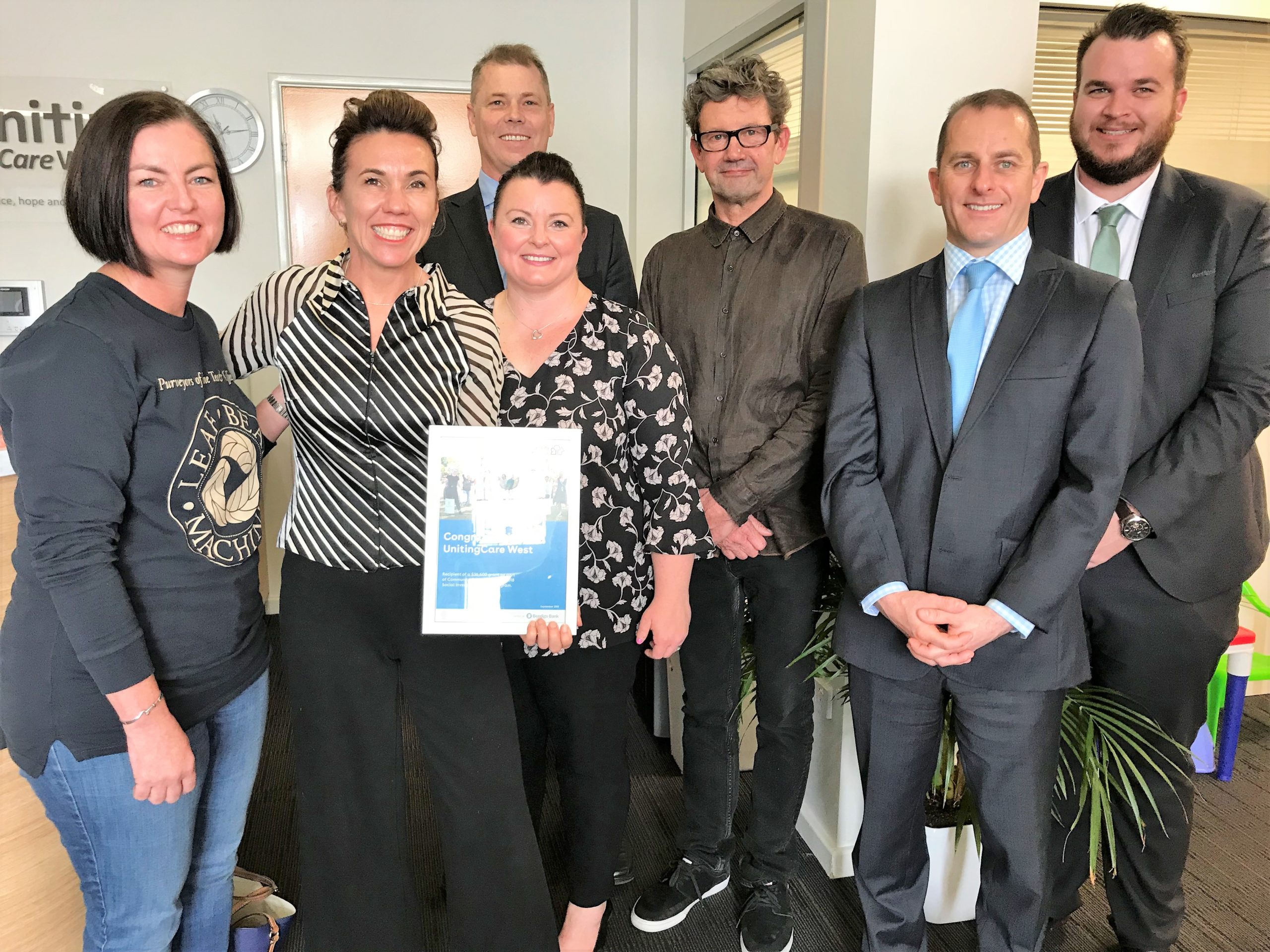 (L-R): Fleur Cassidy, Director Leaf Bean; Amanda Hunt, CEO UnitingCare West; Dennis Teale, State Manager Bendigo Bank; Rebecca Lucas, State Business Manager Community Sector Banking; Adam Barker, Creative Partner Gatecrasher Advertising; Mark Edwards, Regional Manager Bendigo Bank; and Reece Robinson, Perth Branch Manager Bendigo Bank.