An artist with a message.
Kirsty is an accomplished artist who identifies as a person with lived experience of mental illness. She has a simple message for anyone who is creative but struggles with their confidence: Go for it.
"I'd like to encourage everyone – not just people with lived experience – who is arty to participate and get involved," said Kirsty.
"For anyone who's creative but struggles with their mental health, there's a way you can do your art and get some recognition."
"There are opportunities out there," she said.
Kirsty has created and sold works – including commissioned pieces – in acrylic, oil and watercolour for many years.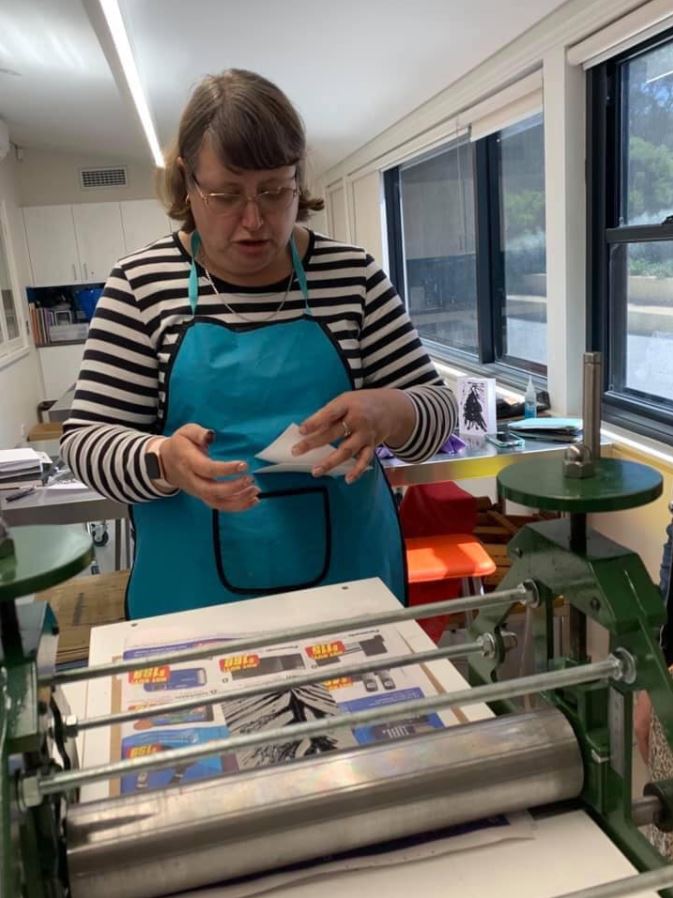 "I like to paint and draw landscapes, doing the native vegetation, plants, flowers, things in nature," Kirsty added.
"I'm an environmentalist."
Kirsty also decorates and sells mugs and other ceramics. She's inspired by the wonders of nature near her home, including the beautiful scene as you walk through a valley of tulips in bloom at Araluen.
After being born in Sydney, Kirsty moved to Perth and grew up in Armadale. Her love of art was sparked at school, thanks to a creative streak inherited from her mother and grandmother.
By her own admission, Kirsty can be a bit introverted. She says art helps her come out of her shell.
"Art helps me stay motivated, and it makes me feel good about myself," said Kirsty.
"It helps me get through the hard times and gives me the confidence to promote myself."
As well as working on a children's book, Kirsty has a goal to host an exhibition of her more recent work. She's currently working hard to produce the required volume of work.
Kirsty has experienced periods where she wasn't motivated and struggled to leave the house due to agoraphobia. She uses National Disability Insurance Scheme (NDIS) funding to access support from Uniting WA.
"I was in a bit of a hole, I didn't want to do anything a couple of years ago," said Kirsty.
Uniting provides day-to-day support to Kirsty on a 1:1 basis.
"Uniting help me get organised around the house, they've helped me with budgeting. We go shopping and talk about goals. We go walking, work on exercise goals. We talk about everything," she said.
"I used to have panic attacks, but I don't seem to have them as much now," added Kirsty.
Some of Kirsty's art was recently spotted by the parents of Eden Knight, a Service Lead with Uniting Individualised Services who sadly passed away last year. Eden's parents were wowed by Kirsty's artwork and impressed by her story.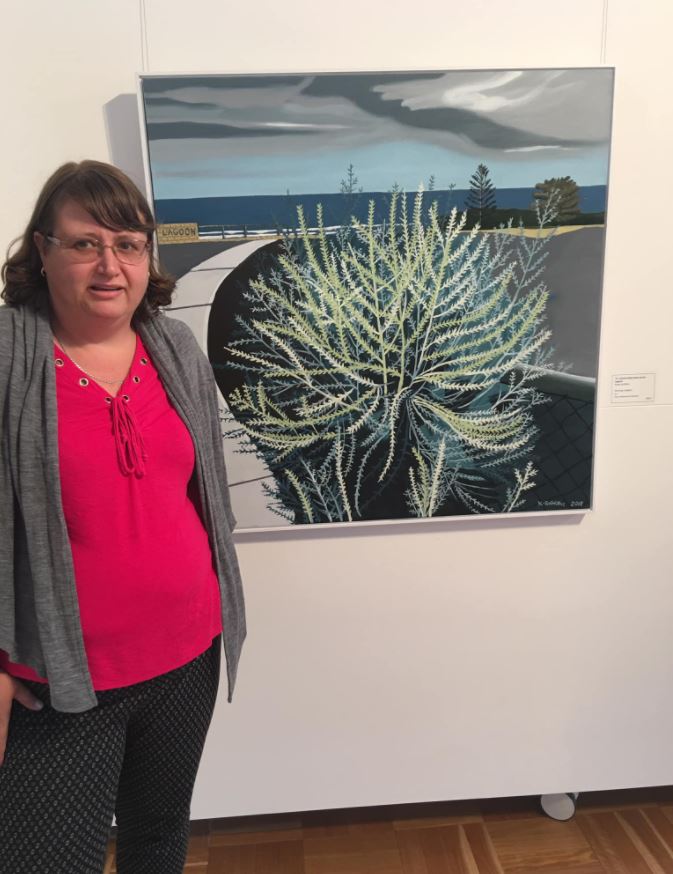 Eden's parents decided to purchase a painting from Kristy and donate it to Uniting, so it could be displayed in the home where Eden worked.
They finally settled on Coastal Daisybush at the Lagoon, which will be hung at the house with a plaque to acknowledge Eden and his family.
In her spare time, Kirsty likes crocheting, baking and working in the garden.  Her ultimate goal is to go to New York City.
You can see more of Kirsty's beautiful artworks here:
Etsy https://www.etsy.com/au/shop/KGArtDesigns
Bluethumb https://bluethumb.com.au/kirstygriffiths