A Personal Experience of Life After Homelessness
Uniting WA recently spoke to Damien Watt, a past Tranby Engagement Hub, Beds for Change and Homeless Accommodation Support Service participant.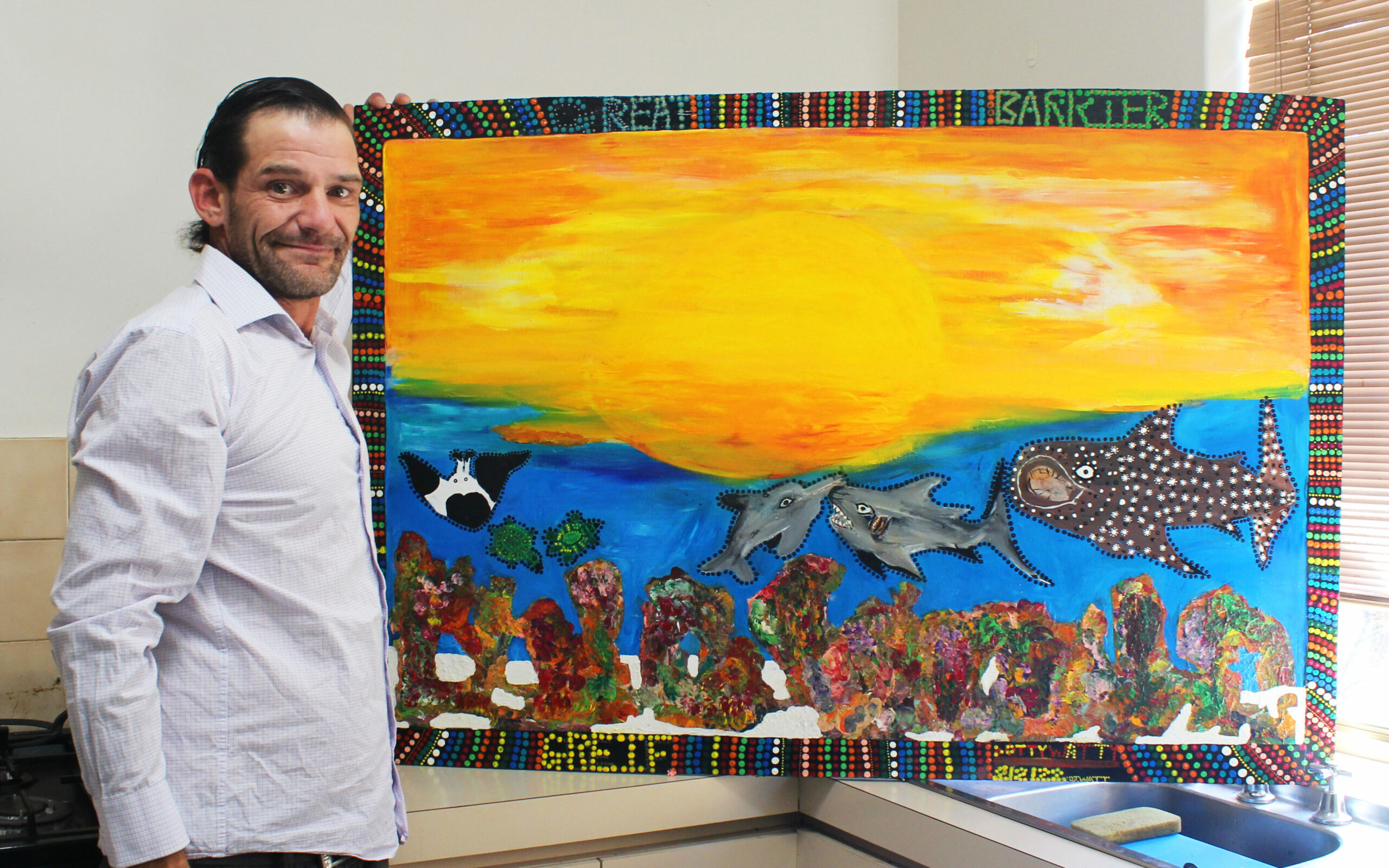 When Uniting WA first met Damien, he had been living on the streets on and off for a number of years since being kicked out of home at 16. He had struggled with drug addiction that drained his income and was being bullied by his co-workers for being homeless and Aboriginal.
Uniting WA supported Damien with his immediate needs when he visited the Tranby Engagement Hub. He was able to access showers, meals and the internet, and talk to the team about accommodation and wrap-around support. The Tranby team sourced short-term supported accommodation for Damien, before securing a place for him in Uniting's Housing Accommodation Support Service (HASS) where he spent a number of months. At HASS, Damien says he gained the "tools and the advice and knowledge that [he] needed to prepare [him] for housing."
Damien is currently living in transitional accommodation, with his name on the social housing priority waitlist. In transitional accommodation, Damien is able to have his children visit and he as a space where he can create and store his artwork.
When our team last checked in with Damien, he spoke to us about his hopes to "have [his] name on a lease and a permanent home."
In a recent interview with ABC radio, Damien stressed the important role supported transitional accommodation plays in in preparing people who are transitioning from homelessness to live in their own home, as it enable the opportunity to develop the capacity and skills needed to maintain a successful tenancy.

Click play below to listen to a snippet of Damien's interview on ABC Radio.
Since he began living in supported transitional accommodation, Damien has been going from strength to strength. He was recently approached by a candle-maker and asked to have his art featured on a product label.
Damien's artwork will also be featured in a 100 Families art exhibition in early June that will feature works from a range of artists with lived experience. Damien has also been spending lots of time with his grandkids. He takes them to school, and they paint together and sing songs that Damien has written.
The team at Uniting are glad to see Damien thriving and experiencing the next exciting chapter in his life after homelessness.