Cosy Toes Winter Sock Appeal
Socks are the #1 requested item at homelessness centres globally. And they're in short supply.
We welcome donations of new socks for men, women and children in all sizes. People tend to prefer white sports socks over dark colours, but we welcome all socks equally.

Bring new pairs of socks to your school or church and we'll make sure they go to people who really need them.


Everyone deserves to have cosy toes this winter.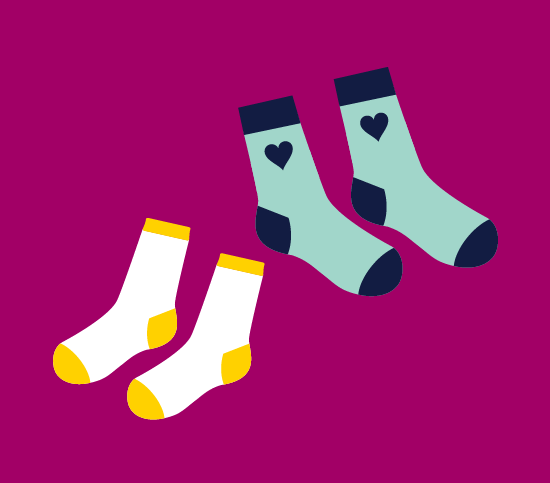 Cosy Toes Winter Sock Appeal resources